BASIC MAGNESIUM CARBONATE & GYMNASTIC CHALK
BASIC MAGNESIUM CARBONATE has been produced since 1950 and widely loved among customers for its superior quality in purity and lightness. In 1983, we developed Block "GYMNASTIC CHALK" which is shaped by de-watering magnesium carbonate slurry. Hereafter, we successively expanded the product line to Gym Chalk Nuggets. This series of chalk products are mainly used for gymnastics, rock climbing and weightlifting, and mostly exported to North America and Europe. Some are exported to Latin America, Australia, Asia and Africa.


PRODUCT USAGE
Industrial Grades: A-102、A-106
Used as filler for rubber (especially to enhance transparence), printing ink, pottery and porcelain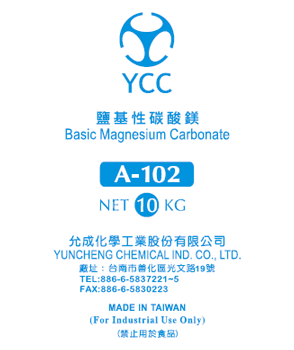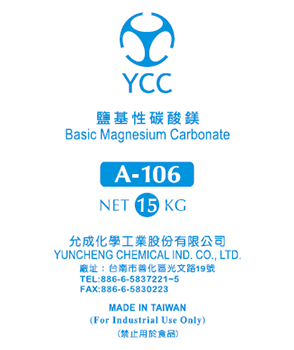 Gymnastic Chalk: Block Chalk, Gym Chalk Nuggets.
Used in sport activities like gymnastics, rock climbing, weightlifting and bowling to avoid slip
Broken pieces of block chalk are also available, 11kg packed in bulk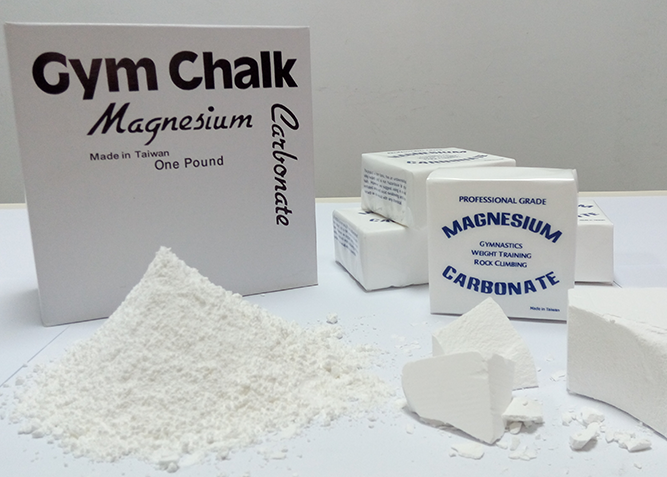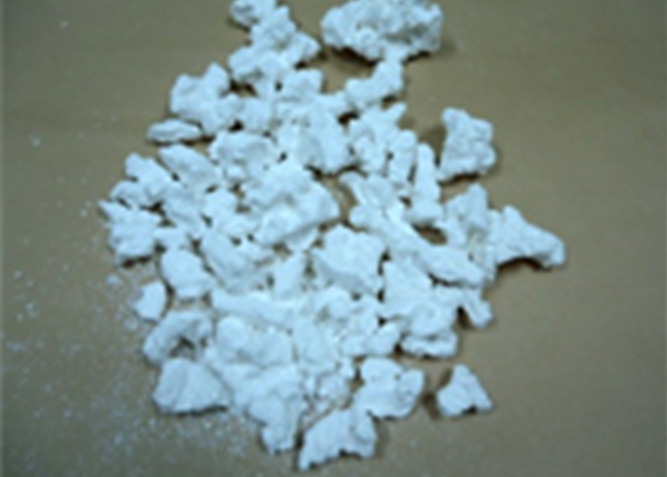 PHYSICAL AND CHEMICAL PROPERTIES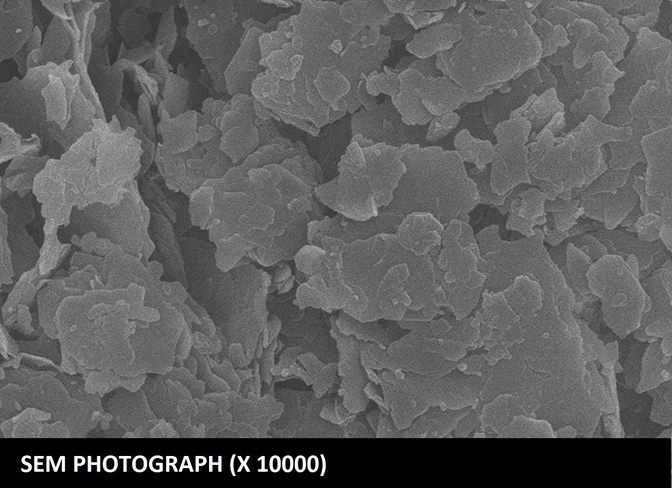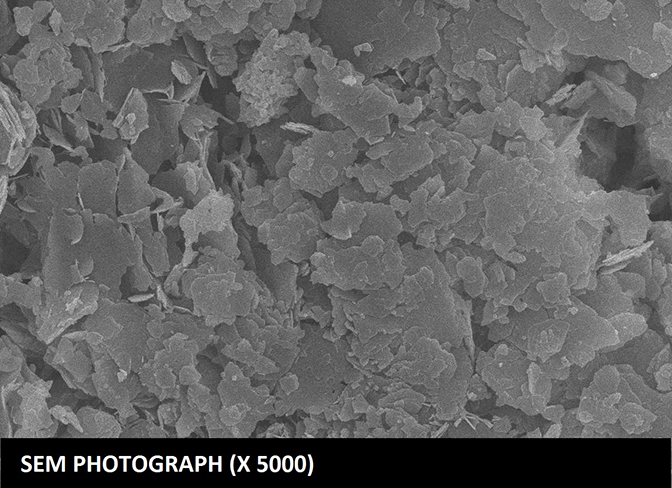 Chemical Name : Basic Magnesium Carbonate
Chemical Formula :4MgCO3 ‧ Mg(OH)2 ‧ 4H2O
Crystalline : Plate Crystal
BASIC MAGNESIUM CARBONATE

A-102

A-106

Moisture

%

<5.0

<5.0

SiO2

%

<0.3

<0.5

CaO

%

<0.5

<22.8

MgO

%

>41.0

>32.0

Fineness
(Passed 120 Mesh)

%

>99.93

>99.93

Whiteness
(KETT-C130)

%

>96.0

>93.0

Bulk Density

g/cm3

<0.27

<0.34

Ignition Loss

%

>55.0

>52.0